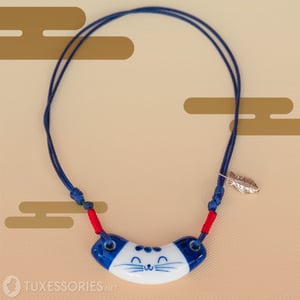 $

9.99
Nekomata
from the Matsuri Collection
Do you love cats? We sure do, and we love this adorable porcelain smiling cat charm! We added a little silver-toned fish charm to keep it extra happy!
▶︎ This is a sliding knot adjustable cord necklace, which allows you to control the length. Watch this video to see how it works!

Click on the images to enlarge!

Our items ship out from Manila, Philippines. Please allow 2-4 weeks for international delivery.


Item: 400 Pesos
Shipping: 90 Pesos
Shipping only applies once per order. Purchase as many items as you'd like and the indicated fee will only apply once per transaction.